 
Lemon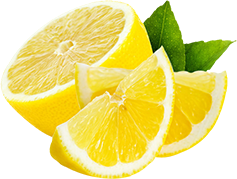 Homemade
The king of citrus fruit, lemon's powerful, acidic flavours stimulate the taste buds and facilitate good digestion. Like delicate gemstones, the bright yellow colour of our flavourful lemon shards is reminiscent of yellow sapphires.
Possible traces of peanuts and nuts
Handcrafted with lemon essential oil
Store away from light and humidity.
The product does not contain allergens or animal substances.
Flavors

Citrus
Data sheet
Illustration

Citron

Flavors

Citrus