Les Bonbons de Grand-Mère, is a small artisan confectioners, made up of 3 picky eaters, each day having crazy pleasure in:
Producing a range of confectionery (conventional and organic) in line with artisan methods (natural and local raw materials, manual working, caring and limited production)
Transforming beekeepers' honey into various confectionery with high added value
Positioning itself on the sweets-for-delivery segment, by offering appealing packaging, personalised or not, offering recyclability guarantees
Being curious and reactive when faced with challenges that our customers suggest to us
Favouring, as much as possible, work with moderately-sized local suppliers and service providers (purchasing raw materials, packaging, subcontracting, auxiliary services, etc.)
Distributing its products through a network of nearby traders, directly to companies or communities
Positioning itself in the social sphere by building a solid partnership with a suitable working company, by welcoming disabled interns, by occasionally opening the doors of our workshop to disadvantaged children.
The team
Made up of 3 foodies, driven by the desire to provide pleasure, our team is flexible and multidisciplinary, ready to respond to all the challenges that our company encounters that go in line with its positive volume of sales being achieved.
All work accomplished could not be done, without the precious external help that we have every day from the tailored working company, "La lumière", which is responsible for bagging, packaging and labelling all of our confectionery.
Nathan
Our certifications
Certified Craft
The confectioner has the "Certified Craft" ("Artisanat Certifié") legal recognition, awarded by the Artisans Committee of the FPS Economy. This recognition dedicates the authentic character of our business, the manual aspect of our work, as well as our artisan knowhow. La confiserie possède la reconnaissance légale « Artisanat Certifié » décernée par la Commission Artisans du SPF Economie. Cette reconnaissance consacre le caractère authentique de notre activité, l'aspect manuel de notre travail ainsi que notre savoir-faire artisanal.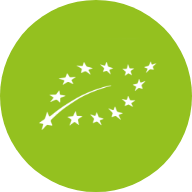 Organic certification
The confectioner is also organic certified. Certification that it has achieved from the authorised "Inscert Partner" body. Holding this seal of approval means that our workshop adheres to a strict set of specifications, in particular involving a specific choice of raw materials (sugar, glucose, flavours coming from organic farming) and distinct manufacturing processes. La confiserie est également certifiée BIO. Certification qu'elle a obtenue auprès de l'organisme agrée « Inscert Parner ». Être en possession de ce label signifie que notre atelier respecte un cahier des charges strict, impliquant notamment un choix spécifique des matières premières (sucre, glucose, arômes issus de l'agriculture biologique) et des procédés de fabrication distincts.
Small imperfections are evidence of artisanal production.