 
Eucalyptus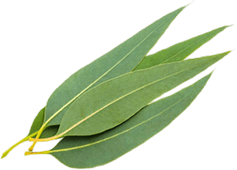 Homemade
This robust winter flavour, reminiscent of peppermint, is great for clearing congestion and freshening breath. A few shards of eucalyptus candy infused in a cup of hot water make a delicious, warming drink to combat the chills of winter!
Possible traces of peanuts and nuts
Artisanal manufacture with plant and fruit extracts.
Store away from light and moisture.
The product does not contain allergens or animal substances.
Flavors

Vegetable flavors
Data sheet
Illustration

Eucalyptus

Flavors

Vegetable flavors